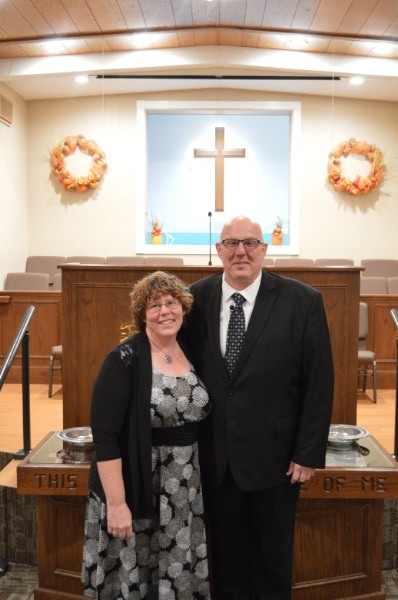 My name is Steven Perrine.

I was born and raised here in the great state of Florida. I thank the Lord I had the opportunity to grow up in a godly home.
At the age of six my mother took the Bible and showed me how to be saved and I accepted Christ as my personal Saviour and at the age of twelve the Lord sealed in my heart His calling for me to be a preacher.
Since graduating from Bible college, I have served as a Youth Pastor, Assistant Pastor, Co-Pastor and Pastor. In November 2009, I became Senior Pastor here at Victory.

In June 1991, I married my beautiful wife, Katrina. The Lord has blessed us with four wonderful sons and we love serving the Lord together here at Victory! Panama City is a place we love to call home and we are excited about what the Lord is doing in our lives as well as the lives of others.

In the ever changing times of our world let me share with you some unchanging truths:

• The Word of God is always true.
• The Love of God is always real.
• The Son of God is always the Saviour.
• The Grace of God is always free and available.
Steven Perrine, Pastor